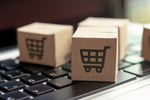 BRAND PROFILE: BOBO CHOSES
The Shoppe Miami is proud to bring you the newest styles from Bobo Choses! Check out our online store to see the wide range of fashionable options we have available. With over a decade in the industry, Bobo Choses has proven its durability by continuously presenting fresh and innovative collections.
Bobo Choses is known for its whimsical designs and playful approach to fashion. This blog will focus on the Bobo Choses brand, discussing the products and services available from the company.
ABOUT THE BOBO CHOSES BRAND
Bobo Choses was founded to produce a line of apparel that accurately reflects the wonder of childhood. The clothing is entertaining and significant because of the stories behind each collection. They like prints with intricate hand illustrations and carefully chosen hues. Using eco-friendly materials to create durable, well-fitting garments.
Bobo Choses' mission is to outfit individuals with amusing and functional apparel. They can ensure consistency in quality across all of their collections by making almost all of them in-house. Additionally, they choose to minimize their negative effects on the environment and the local population by using eco-friendly materials.
BOBO CHOSES CHILDREN'S CLOTHING & ACCESSORIES
Children may play in comfortable attire from the Bobo Choses' sustainable kids' clothing which specializes in bright, unique designs for children aged 2 to 11.
Bobo Choses is a line of clothing that encourages kids to be themselves and have fun, just as kids should. They sell a variety of apparel, from swimsuits to sneakers to t-shirts and beyond. The collections from Bobo Choses are always fun patterns and designs and frequently come with children's books that expand on the theme.
Bobo Chooses has always prioritized the highest standards of quality and attention to detail for the production and distribution of its apparel.
The company is dedicated to teaching kids that taking care of the planet isn't a luxury but a need for their generation's survival. Bobo Choses, a Spanish clothing brand, is dedicated to promoting the importance of positively impacting the world. They aim to educate children and show them they can have fun while doing their part to create a better future.
Bobo Choses spent years perfecting its signature designs and patterns, and the result is a permanent collection produced from natural and recyclable materials.
BOBO CHOSES BABY CLOTHING & ACCESSORIES
Whether you are shopping for a boy or a girl, Bobo Choses has your baby covered with plenty of adorable pajamas to choose from. Bobo Choses are made from high-quality fabrics that let your baby move freely while keeping them warm. All the prints on a Bobo Choses outfit or accessory appeal to a baby's imagination in some way. 
Bobo Choses accessories line offers a wide range of playful and fun products, such as hats, bags, and socks, that complement the brand's clothing collections. These accessories are made with high-quality materials designed to bring joy and creativity to everyday life.
SHOP BOBO CHOSES AT THE SHOPPE MIAMI
Bobo Choses clothing's unique designs and playful approach to fashion have made it a favorite among kids and adults alike. Browse our online shop to see the many fashionable choices we have to offer. Whether looking for a new outfit for your little one or a special gift, you will find something you love in our Bobo Choses collection. 
So what are you waiting for? Start shopping at The Shoppe Miami and bring a touch of fun and creativity to your wardrobe!